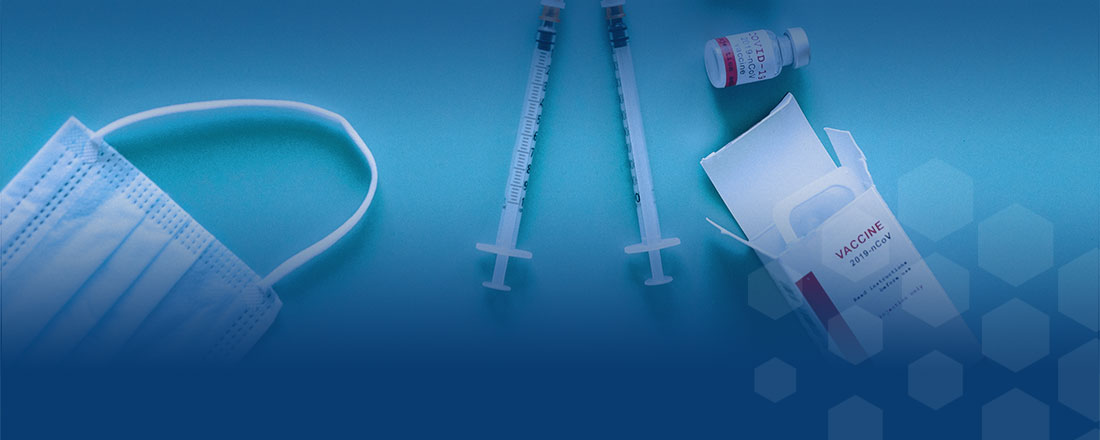 Covid-19 Vaccinations
The only way South Africa will beat this virus is by vaccinating her people!
Vaccinations are our best defense!
What do the vaccines do?
Vaccines train the immune system to recognize and fight Covid 19 before infection happens

How do I get the Vaccine?
The injection is in your upper arm
Johnson & Johnson vaccine is one dose
Pfizer vaccine is two doses, the second one is 42 days after the first one (it is important that you don't go back early or wait too long after the 42 days)
Are Covid vaccines safe?
Yes.
All COVID vaccines being used have been tested many times to ensure safety and to check for any common side effects. The National Department of Health and the South African Health Products Regulatory Authority (SAHPRA) are monitoring the safety of the vaccines as they are rolled out across the country.
What are the common side effects of Vaccines?

What are the rare side effects of the Vaccine?
Only 1-7 people out of 1 000 000 million people have had the following rare side effects: Blood clotting from the Johnson and Johnson vaccine. Look out for severe headaches that will not stop, abdominal pain, leg swelling or small blood clots around the injection site 5-20 days after the vaccination. Strong allergic reaction. This usually happens within 15 minutes of having the vaccine and can be managed with medicine at the vaccination site. Remember these are VERY rare. Getting the Covid 19 virus is a far bigger risk than these VERY rare side effects.
How come this Vaccine was made so quickly?
The COVID vaccine was made faster than any other vaccine in medical history. Why?
• Experience with SARS and MERS outbreaks (both caused by coronaviruses),
• Faster manufacturing • Funding for multiple trials and regulators moving more quickly than before
• The genetic material of the virus that causes COVID was made available to all scientists around the world in January 2020 so that work on a new vaccine started very early.
Do I need the Vaccine if I have already had Covid?
Yes. Wait 30 days after testing positive for Covid before getting the vaccine. If you were hospitalized with COVID, please consult your doctor about when it would be safe for you to get the vaccine. If you are isolating finish your 10 days without symptoms before getting vaccinated.
Can I get the Vaccine if I am in Quarantine?
Wait until your quarantine is over before you get vaccinated.
Is it safe to get the Vaccine if I have an underlying medical condition?
There is more risk of getting VERY sick with COVID if you have underlying conditions. That is why it is very important you get vaccinated. Talk to your doctor for any extra information you might need if you have an underlying condition before getting vaccinated.
Can I have the Vaccine if I am pregnant or breastfeeding?
Pregnant women can get VERY sick with COVID. That is why it is important you get vaccinated. You can get vaccinated at any stage of your pregnancy and while breastfeeding.
Will the Vaccine change my DNA?
No, the vaccine will not work on your DNA. Evidence shows that some vaccines are made using RNA technology, but the technology used affects how the vaccine is made, not what it does to your body.
Is there a Microchip in the Vaccine?
There is no proof that microchips or trackers are in any of the vaccines. Getting vaccinated does not mean that you will be tracked or that any of your personal information will be stolen.
I am not sure if I should get Vaccinated. Do I really need to?
Everyone will be afraid or have doubts but if too few of us choose to get vaccinated, more people get sick. If more of us get vaccinated, fewer people get sick.
How do I register for my Vaccine?
Watch this short video:
Hotline 0860 142 142 8 am – 8 pm Weekdays or leave a message and they will call back
OR
Whatsapp the word REGISTER to 0600 123 456
OR
Dial *134*832# from any SA network free
OR
Go to this link and follow the steps