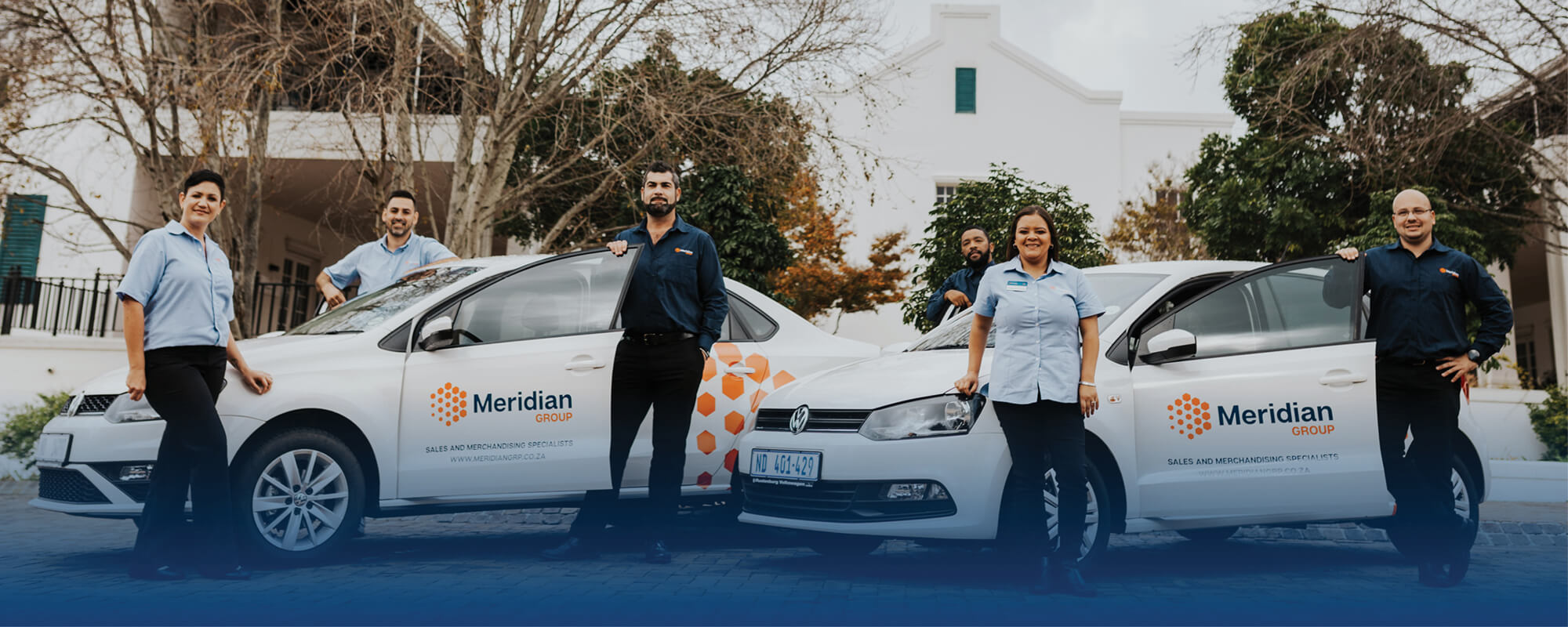 The Journey to Growth
The new Meridian Group brand identity has just hit the shelves. In case you missed our exclusive event, here is everything you need to know about our new direction.
OUR REASON
At Meridian Group, we pride ourselves on delivering experiences that reflect the true nature of the brands we work with. With this in mind, it was especially important that our own identity represented who we are today and our position for future success.
Additionally, with the persistent winds of change sweeping over the sales and merchandising industry, we needed to move in the direction of continuity and relevance. For some, it might seem unexpected, but for us, it has been a year-long, carefully considered process. A process that has tested the true essence of our agility. While our rebrand signifies our position for the future, it is also a reminder of the three-decade-long heritage we have built. Simply, we are a strong organization getting stronger.
OUR JOURNEY
As the face of our company and the foundation of our brand identity, we strategically considered the design of our logo. A logo that now alludes to our consistency, cohesion, and growth, taking the shape of a hexagon.
The hexagon is foundational to the structure of DNA, the shape that produces molecular structures that create life. Designed for composite unity and strength, its equal parts and sides fit together, leaving no gaps as it scales. It is inherently modular, agile, and speaks of strategic solutions. These attributes convey how we approach the building blocks of big wins, that is- operational excellence every day. Above all else, it symbolizes our value for people, knowing that we are all playing our part to create environments where brands thrive.
Along with our identity, we knew our offerings had to evolve beyond the traditional realms of sales and merchandising. This meant that transformation had to seep through all facets of our operations. From technology to client services, business insights, and our service offerings. Today, we pride ourselves on our challenger status. As a challenger company, we are defined by a mindset and a culture that doesn't just say but does. Moreover, we are committed to our purpose and for us, two things are clear – size matters, and caring and responding to our partner's needs matter. In essence, we are small enough to care and big enough to deliver.
Our people, values, identity, and operations now echo the type of business we are becoming. One that is enduring and pivots to manage the now and tomorrow. One that makes dreams happen with guts and courage; and one that
tenaciously pursues the big and small wins every single day.
OUR GOAL
With a renewed vision and a polished identity, we strive to reach new heights and go even further than before. By continually investing in our people, our technology, and our programmes, our goal is to co-create solutions that don't just stand the test of time but move with it.
Furthermore, we aspire to become a company that makes brands thrive, regardless of the changing market conditions. Where our business insights don't just drive your strategies but your success. A business where you can rely on us to ensure that your consumer demands are met through our expertise, coupled with our leading information systems.
In addition, as the lines between the physical and digital environments become blurred, our goal is to provide solutions that maximize online sales and merchandising, as well as physical sales and merchandising.
OUR PROMISE
While a lot has changed, our mission remains the same. Through consistency and commitment, we will continue to push the boundaries and unleash the full potential of brands. This is just the beginning.